| next picture| previous picture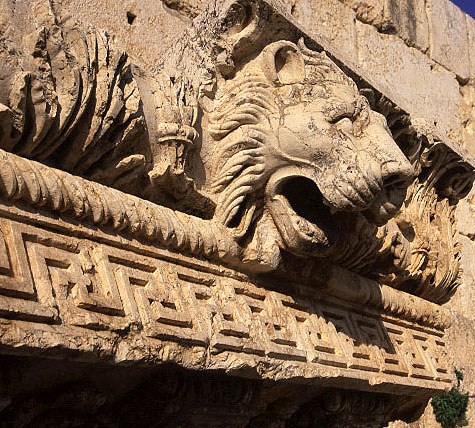 courtesy Christopher Willet.
This piece of the cornice of the Temple of Jupiter which lies on the ground beneath where the Romans placed it. The Lions head reminding us of the summer constellation of Leo. The Sun would have risen in Leo from 22 July approximately.
The lion head is flanked by deeply carved palettes. He rests his head on on a twisted bar. The whole cornice was the rain water gutter. Rather than using down pipes as we do today the water poured dramatically from the lions mouth..